The National Make-A-Wish Foundation offered me a wish! I wished for a lot of money to buy Warhammers. I've really, really gotten into Warhammers since I've had cancer. It's something I can do, sitting in my wheelchair at my table. It keeps me busy and I really enjoy it!!! What do you mean "WHAT's A WARHAMMER?" -- doesn't everybody know??? Oh... well, THIS is what they look like.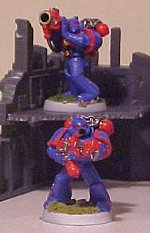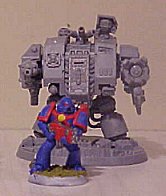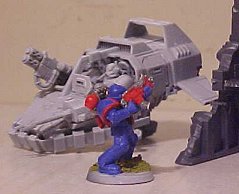 These aren't mine. These are just samples.
These are shown about 3/4 life size, and they come all gray and in a million pieces. I have to put them together and then paint them. Once that's done and my army is complete, I can BATTLE with them! But, they are VERY expensive... and I want a LOT of them!
So anyway... that's what I wished for!
The Make-A-Wish Foundation decided that this was a pretty good wish for me, and that it was do-able! So, on March 29th they made my wish come true. And boy, did they do it in a BIG kinda way!!! Come see!

The foundation brought my travelers checks out to the house on Friday night and we had a little celebration.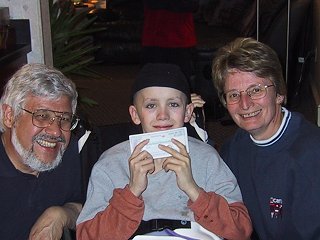 This is Omar & Rhoda. They were in charge of making MY wish come true!
Here, they just presented me with my MONEY! In travelers cheques, of course!
| | |
| --- | --- |
| This is me countin' the dough! | Man! I'm IN da Moneeeeey! |

Then, on Saturday morning....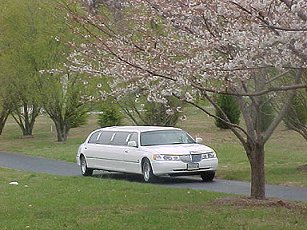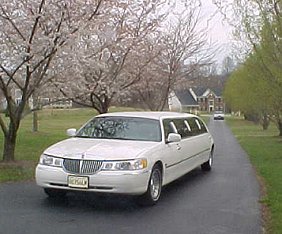 The Limosine came!!!

I wanted to take some friends with me, and so Mom, Dad, my two
little brothers - Ty & Drew, and my buddies -- DJ & Derek, and ME ...
we all piled into the limo!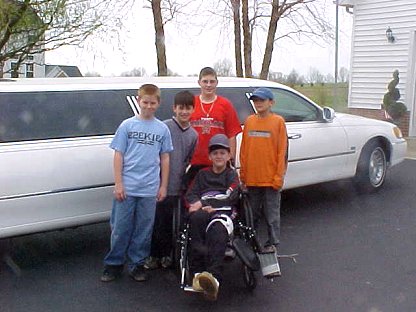 Derek, Ty, DJ, Drew & ME!
(I am front & center!)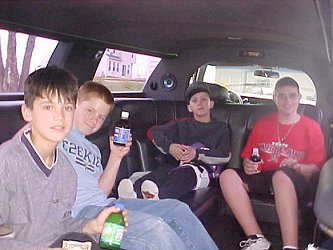 And off we goooooooooo!
This is SO exciting! I have always
wanted to ride in a limo!
It was verrrry cool! The bar was stocked with sodas for us, and the little mint cups had JOLLY RANCHERS instead of mints! The whole thing was just catered to ME! Our driver was Mr. Mike, and he was really great too!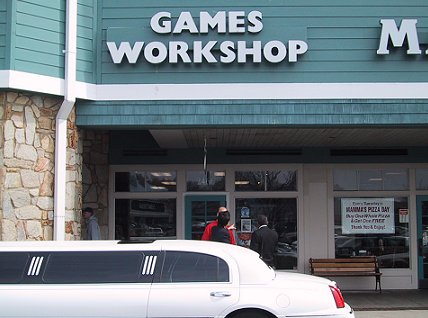 This is the place!!!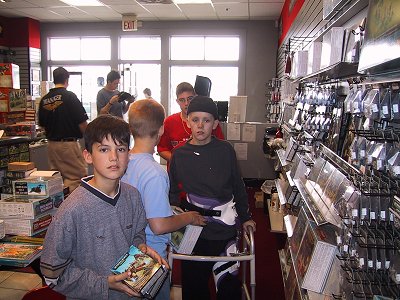 I shopped til I dropped!
Almost literally!

I got EVERYTHING I wanted from the store - PLUS! I bought all the Warhammers Space Marine guys and vehicles that I wanted ... plus a few gifts for my brothers and friends! But on top of that, the people at Games Workshop GAVE me the old time map, showing the fighting routes, AND they gave me a Games Workshop shirt and belt buckle, AND (this is the coolest!) they gave me the brand new, NOT EVEN FOR PUBLIC SALE until the end of April, MKllc Rhino! It's a tank! It's verrrrrrry cool! They really treated me sO well!

When we left Games Workshop, we went to Circuit City. I had saved some money because I also wanted to get a hand held computer. It's not a PALM -- it's different. The one I got is HP Jornada - it's a PDA. (Personal Digital Assistant) To me, it's just another cool gadget! Yes... I admit it -- I AM a computer geek!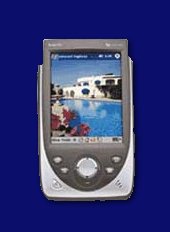 This is it!
When we left Circuit City I was getting really tired. I wear out pretty quick these days. Applebee's was supplying my Wish Party with lunch for this event, so we decided to go eat before we carried on.
After a bite to eat I felt a lot better, so then we went to Funcoland. We had some stuff to trade in, so we got quite a bit of credit, and then my brothers pitched in some money and we all got a Game Cube and a bunch of games to go with it!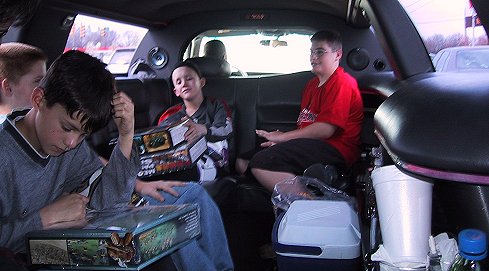 This is us heading home. SOME of the loot is here with us, but the rest is riding up front with Mr. Mike. Did I mention he was really GREAT? Traveling with ME isn't the easiest thing in the world. I'm NOT a difficult kid ... but it takes a long time to get me in and out of the car, and we had to take part of my wheelchair apart everytime to get it back into the trunk! Mr. Mike was very patient with us!

It sure was a great day. *sigh*
Thank you Make A Wish for making MY wish come true!