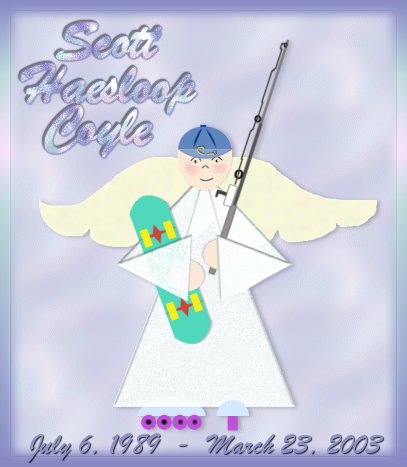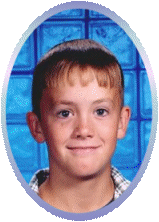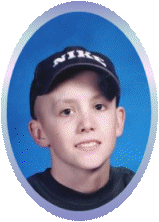 God's Lent Child

I'll lend you for a little while
A child of mine, God said.
For you to love the while he lives
And mourn for when he's dead.

It may be six or seven years
or forty-two or three.
But, will you, 'til I call him back,
Take care of him for me?

He'll bring his charms to gladden you
And should his stay be brief,
You'll have his lovely memories
As a solace for your grief.

I can not promise he will stay
Since all from Earth returns,
But there are lessons taught below,
I want this child to learn.

I've looked the whole world over
In my search for teacher's true.
And from the things that crowd life's lane
I have chosen you.

Now will you give him all your love?
Nor think the labor vain?
Nor hate me when I come to take
This lent child back again?

I fancied that I heard them say
Dear Lord, thy will be done.
For all the joys thy child will bring
The risk of grief we'll run.

We will shelter him with tenderness,
We'll love him while we may.
And for all the happiness we have known
Forever grateful stay.

But should thy angel call for him,
Much sooner than we planned
We'll brave the bitter grief that comes
And try to understand.

~Florence Correa ~

Indeed, the angel did come for Scott, much sooner than we'd planned, and now those of us left here behind, are trying hard to understand. Scott's life, though brief, was very full. He wouldn't have had it any other way. Staying busy was his top priority! You say "all teenagers are like that".... ... but you didn't know Scott. Something deep inside told him that he needed to live 80 years in only 13. Scott was driven. Driven to enjoy life and make the most of every day that was given to him. To those of us that didn't know the secret, it was sometimes "trying" to keep up with him. But then Scott got sick, and his days of building tree forts, and bungee jumping, and roller blading, and trampolining ... all that came to a screeching halt. His world became doctors and nurses and scans, shots and transfusions and chemo, and days and weeks in the hospital, peppered with occassional fishing trips, warhammers, and movies. Moments shared with close family and friends. Scott did learn in only 13 years what it takes most of us a lifetime. And he spent the majority of his life "teaching" us what he knew. Scott knew not to sweat the small stuff. He didn't just "know" it. He lived it. Scott knew to live each day like it was his last. He knew to go for the gusto, shoot for the stars, and Be all that you can be. He knew that there was nothing more important than the love of his family and friends, and when push came to shove, his family and close friends knew there was nothing more important than Scott. He was a treasure to be sure. We have loved him and been gladdend by his charms. And we do mourn in sadness for our loss. But we hold in memory the happy times we shared with him. Scott lives on in our hearts and our memories.

3 Brothers...monkeyin' around...
Scott, Ty, Drew
1997


Rob & Scotty

Scott's first day of Kindergarten
August 1994


The boys Macarena!



Nature Calls!
Judi & the boys took an auto-safari in Summer 2000.

Just a little basket of joy!
1990


Scott, Grandma, & Drew
November 2002
Scott was on his way to
a friends Barmitzvah.
He had sO much fun that day!


A fisherman from way back!
1993


Scotty
One year old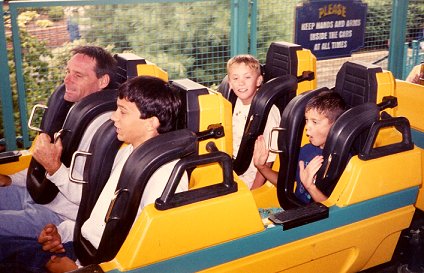 Another favorite pasttime!
A rollercoaster didn't exist that Scott wouldn't ride!